Try these delicious, quick & easy sides
I'm on a mission to find great sides you can whip up quickly and with not too much fuss.
So, make sure you check out lasts weeks winter sides.
And here are another 3 sides that you can try out.
1. Skillet cornbread
This is a bit of an American side, especially in the South.
But I've come to really enjoy it.
Especially alongside a good chilli or even a stew.
To mop up all that lovely sauce and juice.
And of course, it's very easy to make.
SERVES: 10
PREP: 15 mins
COOK: 25 mins
Ingredients
1 cup flour
1 cup cornmeal polenta – you can usually find this next to the flour in most supermarkets
1 ¼ tsp baking soda
½ tsp salt
1 tbsp vegetable oil
½ cup milk
1 large egg
5 tbsp melted unsalted butter
1/2 cup to 1 cup finely chopped, drained pickled jalapeños or fresh jalapeños (optional)
1/2 cup fresh or frozen corn kernels
Method
Preheat the oven with the skillet inside (or use a baking tin) to 200 C/400 F
Whisk together all of the dry ingredients in a bowl
Mix the milk and egg in another bowl
Combine wet with dry and add the butter, chiles and corn
Pour the cornbread batter into the skillet, and smooth the surface with a wooden spoon
Bake for 20 – 30 mins or until golden
Rest for 15 mins and serve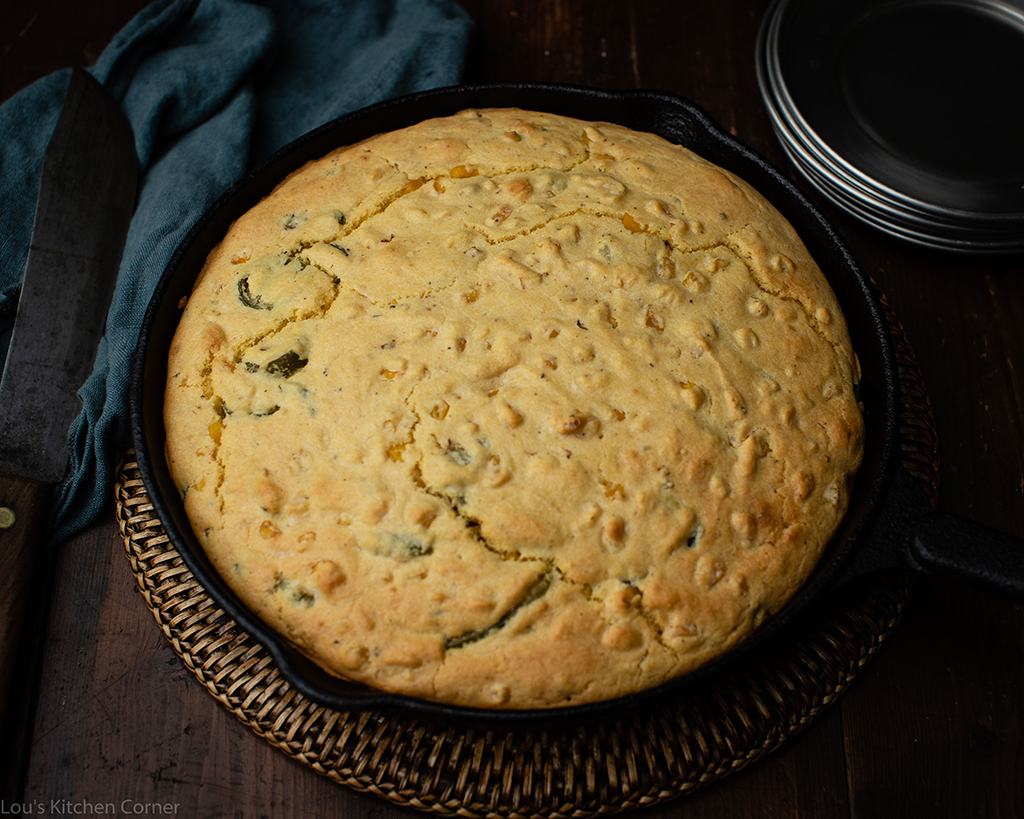 2. Honey roasted sweet potatoes with labneh
This is so easy and pretty cool to do as you make your own cheese first.
So, the key to this is, prep the labneh first i.e. make the evening before.
But don't stress, it couldn't be easier.
SERVES: 6 + start the labneh the day before
PREP: 20 mins
COOK: 40 mins for the sweet potato (*4 – 6 hours for the labneh but it's easy peasy)
Ingredients
500 g plain Greek yoghurt
flat-leaf parsley, chopped
green onions, chopped
olive oil
flaky sea salt
Method
Make the labneh
The day before, start the labneh.
Mix the yoghurt, 1 tsp salt and lemon zest in a small bowl.
Then, line a sieve to a colander with a cheesecloth or I used a clean, thin dishcloth.
Place the colander over a larger bowl and place the yoghurt mixture in the lined colander.
Now, gather the edges of the cloth and I tied (not that tightly) the corners of the cloth with a string.
Place in the fridge for 4 – 6 hours (or longer if you want the cheese thicker) to drain.
Once done, gently squeeze out any excess liquid over the sink and set aside for when you're ready to cook you sweet potato dish.
Cook the sweet potato
Heat oven to 190 C / 375 F.
Cut the sweet potatoes into 1.5inch chunks.
Mix the honey, olive oil, cinnamon, ginger, salt and crushed red pepper flakes in a small bowl.
On a baking tray, lay the sweet potatoes out and drizzle the honey mixture over them.
Roast, tossing occasionally, for 35-40 minutes in the oven or until tender.
Serve
Spread the labneh onto a platter and top with the roasted sweet potatoes.
Drizzle with extra olive oil and sprinkle with parsley, green onions and flaky sea salt to taste.
Delicious.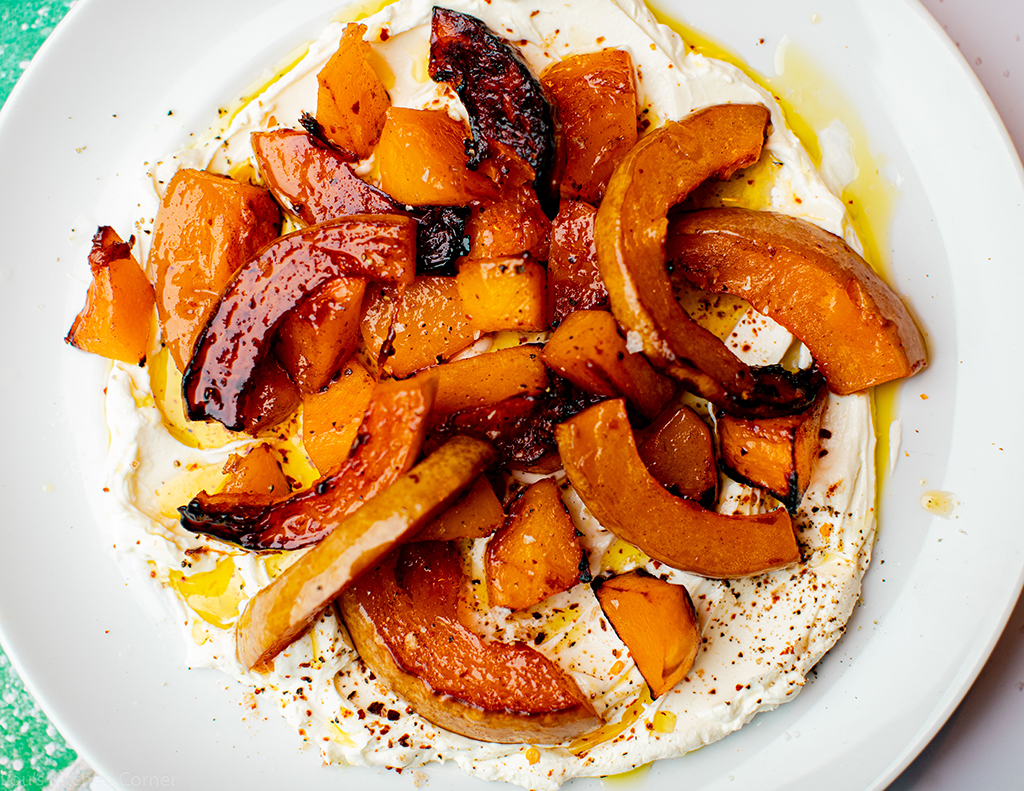 Credit: The Modern Proper
2. Parmesan lemon courgette
Ingredients
3 tbsp unsalted butter
2 cloves garlic, minced
4 courgettes, thinly sliced to 1/2-inch thick rounds
1/2 tsp dried thyme
Zest of 1 lemon
Sea salt and freshly ground black pepper, to taste
1/4 cup freshly grated Parmesan
2 tbsp freshly squeezed lemon juice, or more, to taste
Method
Melt butter in a large frying pan over medium-high heat. Add the garlic, stirring frequently, until fragrant, approx. 1 min
In batches, add the courgettes, thyme and lemon zest. Cook, flipping once, until golden, about 1-2 mins on each side; season with salt and pepper
Serve with sprinkled with Parmesan and lemon juice
Have you got some favourite winter sides? Leave a comment…